Brand:
Sonnet, a Canadian home & auto insurance company. Their mission is to protect peoples' optimism around big life moments while protecting their customers home and automobiles.
Problem: 
People view getting insurance as being scary and difficult to understand. 
Insight: 
Sonnet wants to been seen as a different type of insurance. Sonnet is here to not only protect your home and automobile, but also your most valuable asset: Your Optimism.
Collaboration with Maria Tsihlis, Patrick Obando & Janice Chen
Young Ones Merit Winner
for print advertisements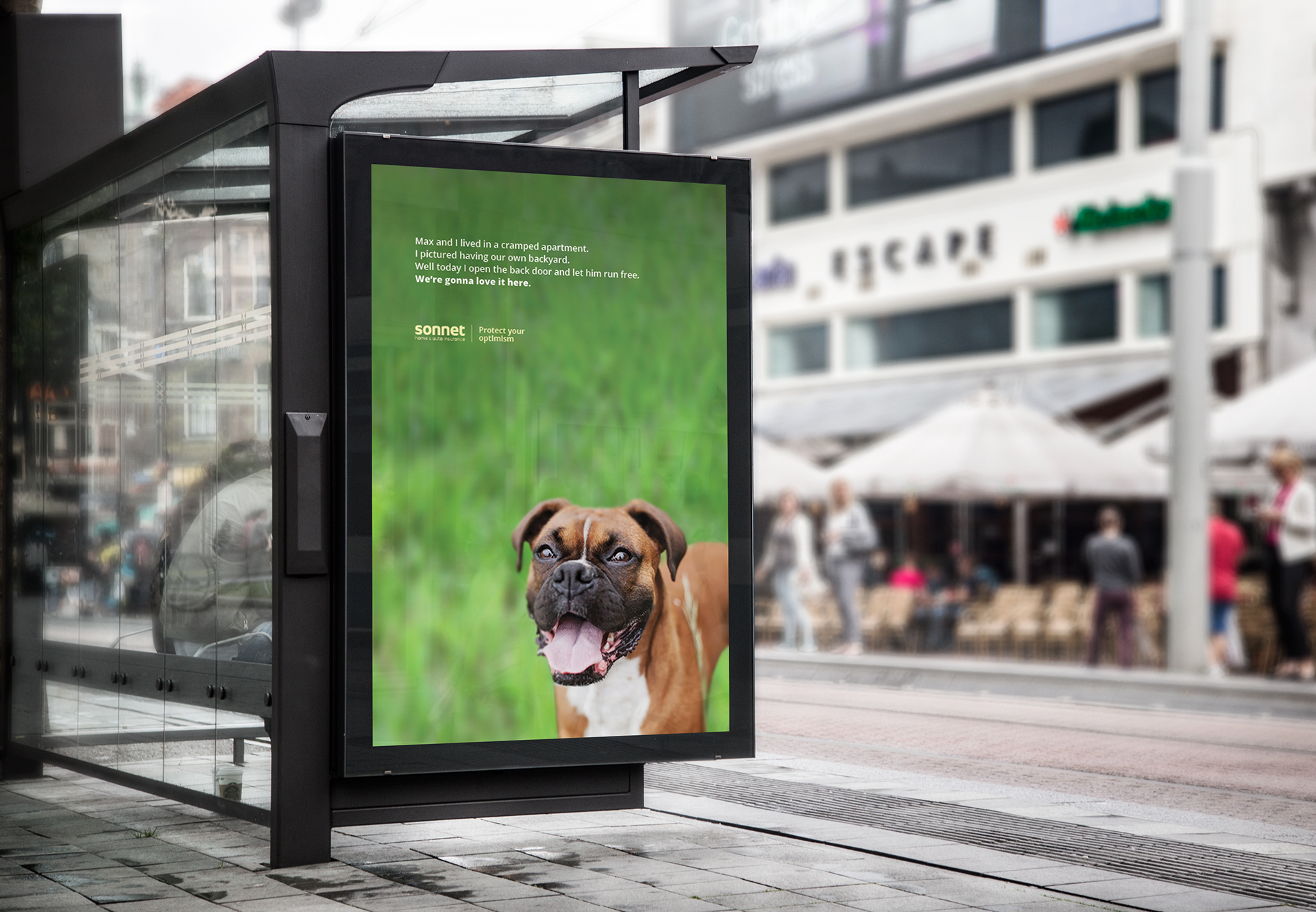 Print:
There's a lot of uncertainty leading up to your first big milestone. These print ads tackle fears and
returns the feeling of empowerment and optimism. You can do this.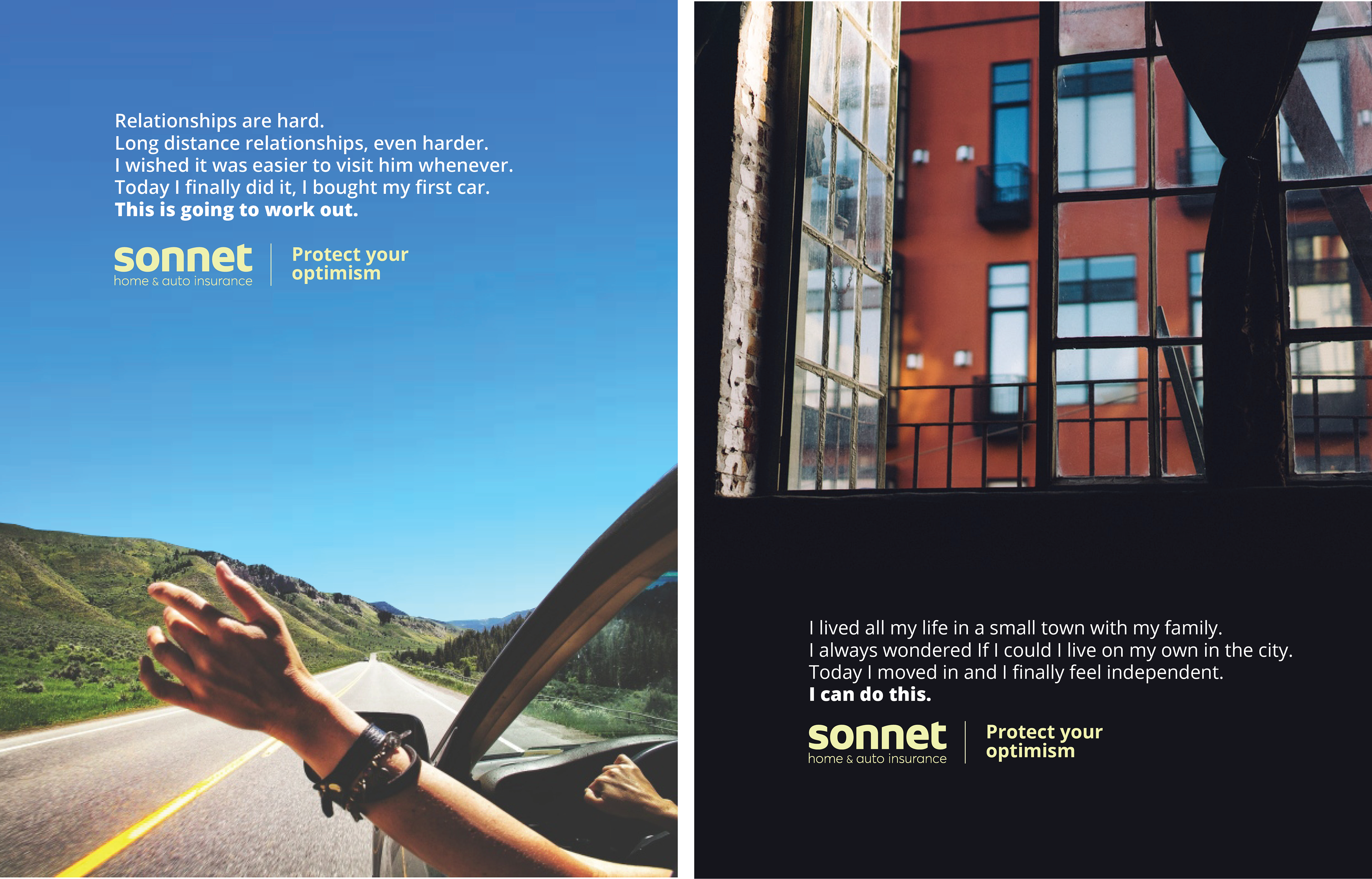 Social: 
Part of your firsts are the problems that may come after the milestone. We'll identify some of the common problems that come with first time home and auto owners and create fun simple solutions for them that will be available for people on social media to view and share.
With this we hope to show how Sonnet isn't just about your first time and the good feeling that comes with it, but also about keeping the optimism up when it times seem tough.